LBFE receives no federal, state or city funding.
Our work is supported by the generosity and compassion of individual donors, and in partnership with foundations, healthcare organizations, corporations and community groups.
There are many ways for you to contribute and support the important work we do ensuring isolated elders throughout San Francisco feel connected and cared for.
Every dollar helps and is appreciated.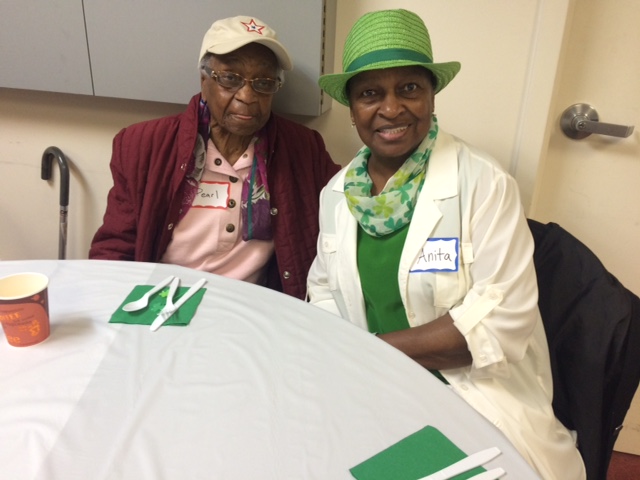 We cannot do this vital, life-sustaining work without you.
Event Sponsorship
Throughout the year, LBFE-SF offers year-round programs and social events for elders and volunteers. LBFE Sponsors enjoy many benefits. In addition to knowing you are supporting the only SF non-profit that provides companionship to isolated elders, your organization will build brand loyalty and gain exposure to over 3,500 volunteers and community partners. By becoming a 2017 Event Sponsor, your organization will benefit from numerous year-long promotional opportunities while reaching new and diverse audiences. Please contact Cathy Michalec by email at cmichalec@littlebrotherssf.org or by phone at (415) 771-7957 if you want to become an event sponsor.
Matched Gifts / Payroll Deductions
Many businesses and corporations match donations that their employees make to non-profit organizations. Some allow employees to designate gifts based on their voluntary involvement. Check with your Human Resources or Corporate Philanthropy department to see if your company has a matching gift program so you can double your contribution to LBFE.
Planned Gifts
Making a bequest to Little Brothers – Friends of the Elderly is a wonderful way to make a lasting contribution to the people and programs of LBFE while reducing estate taxes. There are many benefits to planned giving and ways to ensure your family is cared for, while leaving a legacy to LBFE. The Armand Legacy League was created to recognize our philanthropic friends who make deferred or planned gifts to Little Brothers-Friends of the Elderly. It is important to explore your options with an estate planning attorney to maximize your tax benefits.
Memorial & Tribute Gifts
Memorial and tribute gifts are wonderful ways to honor a loved one while supporting our mission. Donate now!
Legacy Gift
You can leave a legacy gift and make a difference to elders in your lifetime and far into the future. Designate Little Brothers – Friends of the Elderly, SF Chapter as a beneficiary on your life insurance policy, IRA or retirement plan, annuity, savings or checking account. Donate your Savings Bonds directly to Little Brothers. If you have any questions please email Cathy Michalec or call her at 415-771-7950. Please let us know if you plan to leave a bequest or other planned gift to benefit elders. We would appreciate the opportunity to thank you and recognize you as a member of our Legacy Society.
Donor Recognition
LBFE's annual report includes a complete listing of all donors. Please be sure to enclose a note with your gift if you wish to be acknowledged in some way different than the name that appears on your gift check.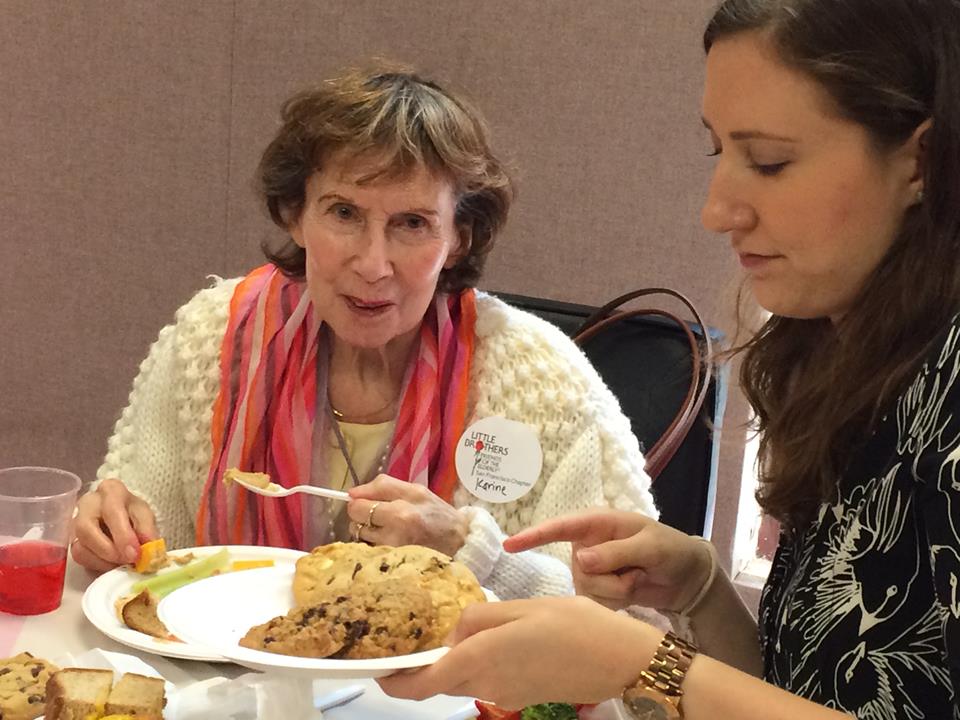 Your financial gifts will allow us to continue reaching out to those elders who have no one else to turn to. Make a tax-deductible gift any time of the year by check, cash, or credit card (MasterCard, Visa, Discover). Donate online now and your gift will be put to work immediately to relieve isolation and loneliness among the elderly.
Please consider signing up for a monthly automatic recurring gift. You can also mail us your donation or deliver it in person.
Other Ways to Give
A gift to Little Brothers is a great way to remember someone's birthday, an anniversary, or other special occasion. You can also make a gift to honor the memory of a loved one. We will send a note acknowledging your thoughtfulness to those whom you designate. Make your honorary donation online now.