Little Brothers Friends of the Elderly is a volunteer based organization
That means we can only offer as much as volunteers are willing to give
For every volunteer that offers a visit, that's one more elder who is not alone
We are always in need of more volunteers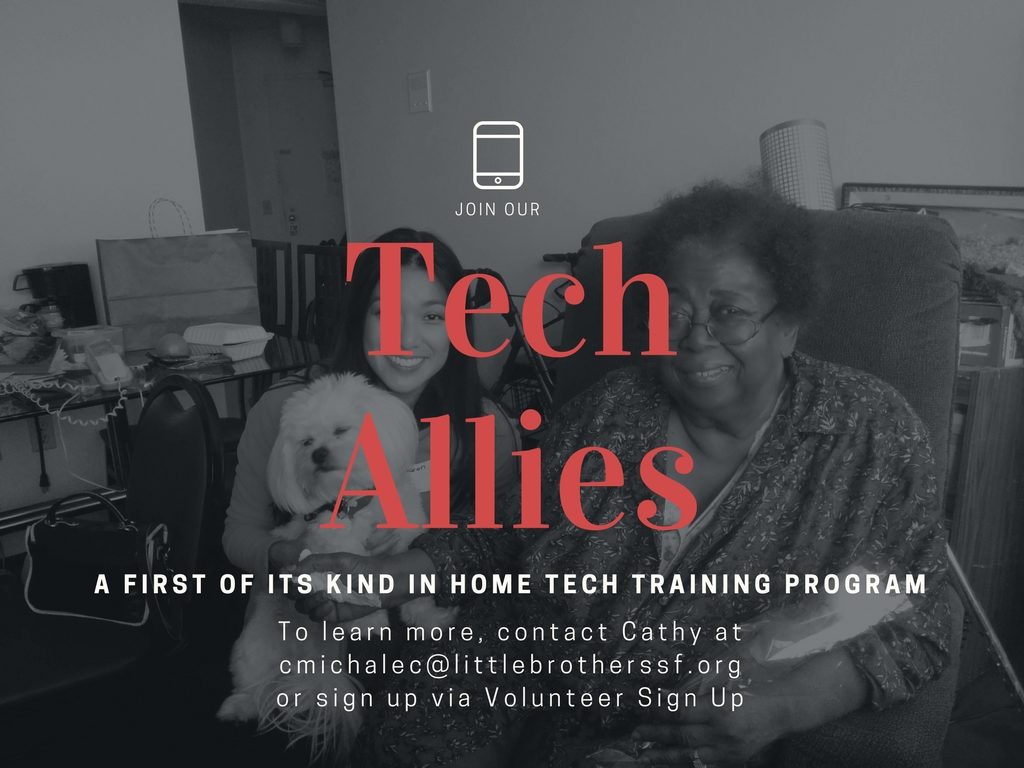 VISITING VOLUNTEER
Our core program where volunteers visit twice a month for a year and build a relationship.
HOLIDAY HOME VISITS
For some, loneliness is hardest on the holidays. We visit 7x a year on holidays. No commitment to sign up.
SOCIAL FUNCTIONS
Come together with volunteers and elders. Assistance in transporting elders in personal vehicles, taxi or ride share is most needed.
BIRTHDAY VISITS
Visit an elder on their special day so they don't spend it alone and remind them they are special!
MEDICAL ESCORT
A one of it's kind, door-through-door service to elders that gets them to and from their medical appointments. Day time availability and vehicle needed.
SPECIAL EXCURSIONS AND ELDER DAY DREAMS
Get elders out of the house and share common interests whether it be dogs, art or the city of SF. Ability to drive/tranport elder required.
Phone Check Ins
Call elders to ensure that all is well and provide a phone visit to supplement in person.
Internships and Dedicated Opps
We are always looking for volunteers interested in giving a little more, whether it be volunteer or program management, outreach, grant writing. The sky's the limit!
Office Volunteering
Help in the LBFE office in data entry, event planning and contacting elders.